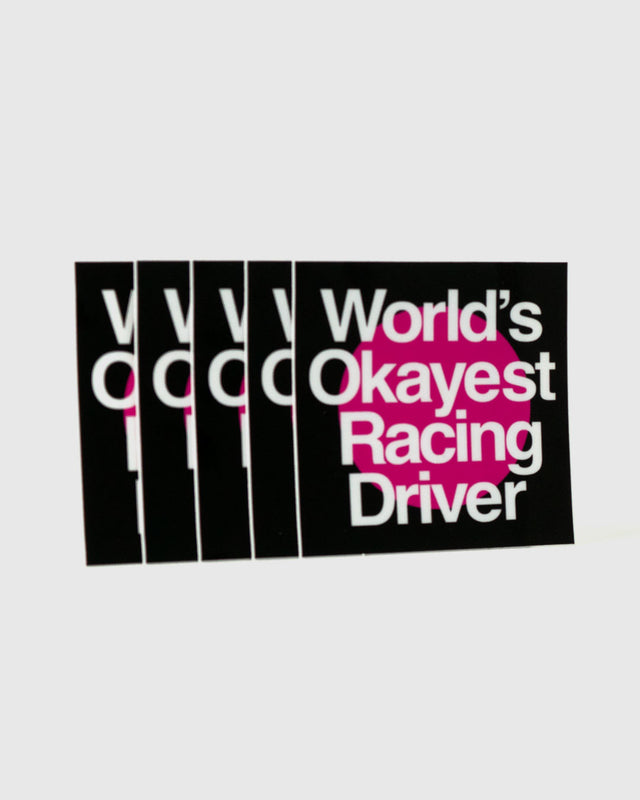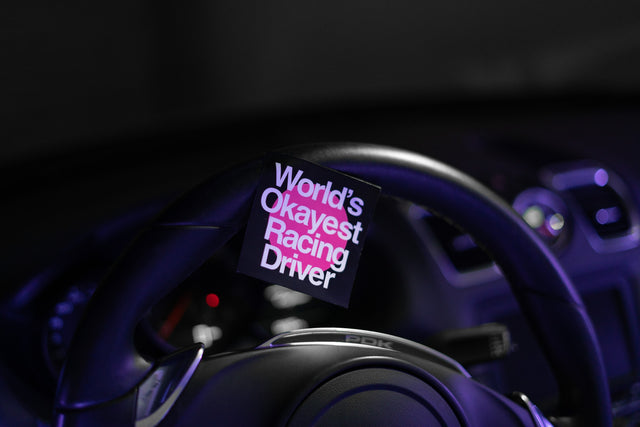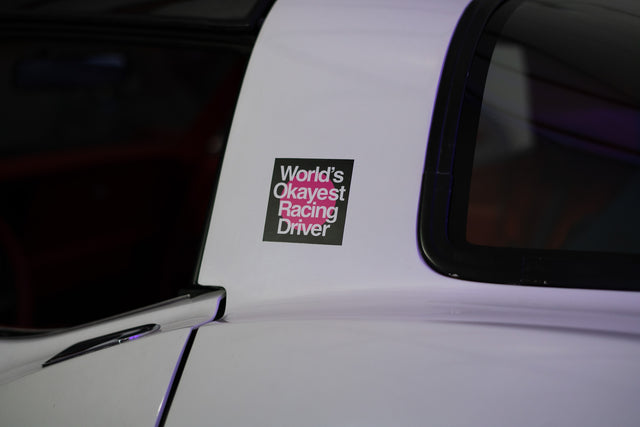 Okayest Racing Driver Sticker
Free Shipping To Continental US. 
World's Okayest Racing Driver Stickers - 2 pack

Size: 3" x 3"
Stick'em Anywhere - WORD stickers are ideal for any smooth flat surface and less ideal for bumpy surfaces. Made from high-quality vinyl our stickers are ultra-durable and peel away easily without leaving any sticky residue behind.
Stickers for your bumper, and everything else. Make your intentions known and let everyone know you are just an okay racing driver, and you're ok with it!