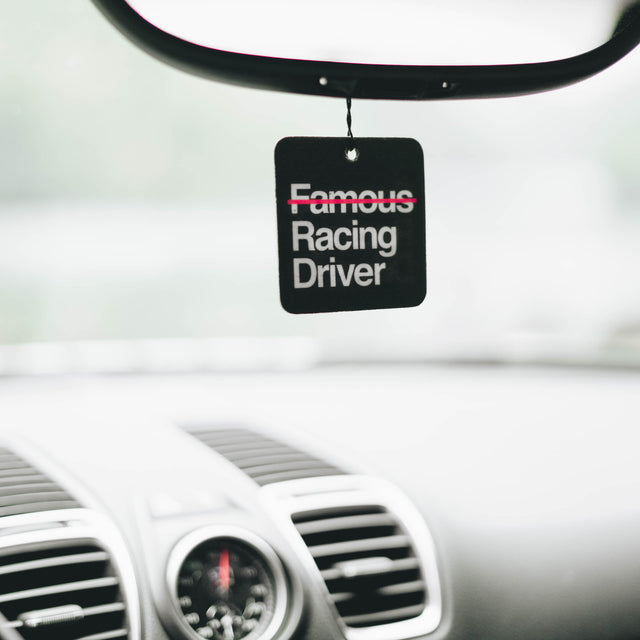 Free Shipping To Continental US. 

Not Famous Racing Driver hanging, car air freshener.
Open exhaust, warm tires and hot brakes. All of which are familiar smells when you're track side. While this air freshener doesn't smell like the aforementioned scents, we're sure that the sweet aroma emanating from it will spruce up the cabin of your ride perfectly.
3in. x 3in.
Vacuum sealed packaging.
Made in the USA.
Limited production.
Orders are shipped on Tuesdays and Fridays.